Custom Software Development
Developing custom software is often the best way to solve a specific business need. Customized applications do more than out-of-the-box solutions and can help optimize your processes. Grow your business with the right tools from a team of highly experienced developers. Cost-effective, tailored software development is where we excel. We're your IT partner. Find out more about our custom application development solutions below.
Services

we provide
Software Consulting
Customized software application development doesn't have to be so complicated. Ensuring your development project gets off to a good start is essential. We'll work with you to build powerful solutions to your biggest challenges. Consulting with tech experts is a vital first step.
Software Product Development
Taking design documentation and turning that into working software is one of the most important phases in development. Creativity and innovative thinking are essential skills for this. Here, we develop custom solutions that deliver real-world value to your business.
Mobile Apps Development
Mobile devices have changed how we interact with each other, and how we buy goods and use services. A custom mobile app can deliver utility to your target users. Create useful and beautiful tools that your users will want to use every day.
Web Application Development
Web applications offer users a more responsive UX and offer powerful features to help you track conversions or dial down on user behavior. As a high-end software development company, we'll guide you through the design phase, development, testing, and maintenance.
Integration
Have an existing solution? Our expert team will integrate it with tools you already use. System integration brings together unrelated software so you can organize everything in one place rather than searching through siloed data. This cuts time and greatly improves productivity.
Maintenance and support
Great products need routine maintenance and support throughout its useful life. Software is no different. Get the best quality assurance and regular devops service with us. We're here to quickly respond to your support needs.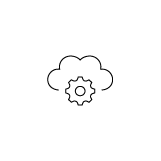 API/backend development
Apps have to communicate with one another – that's what makes them so useful. To do that, they need a functional API. Backend and API programming is crucial in the development of a software application. A well-built backend makes further development simple and straightforward.
Why to develop with Applandeo
At Applandeo, we deliver custom, functional solutions to real-world business challenges. Our holistic approach guides us in custom enterprise software development. We're your close development partner from software consulting to product design to maintenance. Building high-quality solutions sets us apart from other customized software development companies. Creative problem solving and unmatched technical flexibility allow us to support our clients' business goals. Deep expertise from a wide variety of industries has made us a top choice for firms looking for tailored solutions.
Custom software development takes a team of people with different skills to create beautiful, functional tools. What end-users see as useful tools is the result of successful cooperation. This only works if everyone is on the same page. Organizations that can't do this ultimately fail. We've created a culture of openness and seamless communication to create the best possible products. A personalized approach to each of our clients makes cooperation go smoothly and ultimately delivers functional tools to end-users. Technical excellence also plays a vital role — one we place a lot of attention. Taken together, technical skills and communication skills make working with us as seamless as hiring an internal team.
Our Powerful Programming Approach
Organizing a development project takes a disciplined, methodical approach. If not, the complexity can become overwhelming for a team and waste a budget. For this, we use agile as a guiding principle in our work. Regular sprints that focus on a specific set of tasks – nothing else – keep a team on track, creating high-quality code. Throughout this process, we also review the code and continuously improve it. This continuous development and deployment lead to better products in the end.
Development teams have experienced developers as team leaders who guarantee top-quality code. Our goal is not only to meet client expectations but to push beyond those and produce the best products possible. We at Applandeo are passionate about technology and work with the leading technology stacks. From the most popular technologies to emerging frameworks, we've got you covered. We're constantly learning and updating our own expertise to serve current business needs better. Our performance-driven approach delivers the most value to you. With us, you'll get custom programming outsourcing for a fraction of the cost of an internal team. An organized, thorough approach ensures you'll get the most for your budget.

Find us on Clutch
Don't just take our word for it; take a look at our profile on the world's largest B2B reviews site, Clutch, to see what others are saying about us and how we work. Our attention to detail and highly effective project management have ensured our partners' business success and happy clients.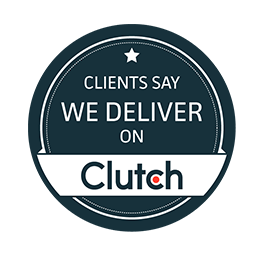 FAQ
01
What technology stack do you propose for innovative solutions?
Based on the business requirements, performance aspects we define a technology stack that will perfectly fit into the finished product. We have experience in various solutions for both mobile and web development. Web based solutions are designed in micro-service oriented architectures including specific database engines and message brokers. Mobile solutions are implemented for iOS and Android with the newest possible solutions.
02
Do you offer technology advisory at the beginning of the project to help determine business benefits?
We know as well as anyone that custom solutions are always a big challenge especially in the very early stages of a project's goal formation and analysis. To support our clients, we offer technology advisory from the very beginning when we learn the business need. This means we can take over the conceptual work and prepare the proof of concept for a given solution.
03
Do you support integrating existing client source code with the newest code languages?
It's possible, however there are many factors that influence the final decision. The existing code base, requirements of new application version, and how services can work together all factor in.
04
What are the benefits of cloud solutions over server solutions? Which one do you suggest for innovative projects?
Cloud solutions provide various services which are perfect use cases for application requirements. It facilitates simple resource management and extension based on the momentum usage, which will allow app users to work without noticing any delays or poor performance. Cloud services provide a predictable pricing model for each service and allows you to start with minimum costs and easily expand your cloud solutions when your business grows. We recommend Amazon Web Services (AWS) and Google Cloud for innovative projects. Both will fulfill all challenges for proper application work for your clients.
05
What development processes does your organization use to optimize custom software development?
The most important development process in our organization are continuous integration and continuous deployment.
We use both to ensure our clients that we carry out development with the best possible practices. General testing processes and proper project management guarantee that we can meet the most challenging project requirements.
06
Which project management methodology do you suggest for the development of software applications?
We believe that proper management methodology creates the highest quality solutions for clients. In our organization, we use agile methodologies such as scrum in our IT projects. The biggest advantage of this is an iterative approach where we work in short bursts with clear goals – called sprints. After each sprint, we can show the client a working solution and in case there's a change in scope or other issues, we can react to changes very fast.
07
What are the biggest challenges in delivering custom software solutions?
The most important and most challenging is to understand the client requirements. When we start working with new clients, we have to ensure all steps of project implementation are clear. Without that it's impossible to design appropriate application architecture that fits all business and performance aspects.
08
How can you ensure that a delivered custom solution will be properly maintenanced in the future?
Every application is implemented along with automatic tests which guarantee an application is working as intended. Whenever any change is applied during the maintenance it's easy to see if everything is working as expected. Applications are monitored 24/7 with specialized tools, any non-predicted usage will send a notification to developers.
Interested in other
services?
Let's chat!

Hi, I'm Marcin, COO of Applandeo
Are you looking for a tech partner? Searching for a new job? Or do you simply have any feedback that you'd like to share with our team? Whatever brings you to us, we'll do our best to help you. Don't hesitate and drop us a message!
Drop a message