Product Design Services
Bring ideas to life with effective product design and development. There are many good ideas out there. Making sure the final app works as it should is vital. With a round of product design services, be sure you're on the right track!
Services

we provide
Upgrading an Existing Project
Noticed your app looks outdated? Improve your app with a design overhaul. We'll whip it into shape and deliver designs that follow the latest industry practices. Gradual upgrades to product design cost a fraction of a completely new app. Call us for a free quote.
Design Support
Stuck on a really complex problem in your app design? We'll help you get through it and put you back on the right track. We'll remove bottlenecks and clear the way for simple, elegant design and delightful user experience.
Designing from Scratch
We'll take your idea and start designing the entire project from the ground up. From visual mock-ups to working prototypes, we've got you covered. Take these assets to your team leaders or show them off to investors as a way to validate your product idea.
What is Product Design?
Product design help businesses map out a vision and validate ideas. It's an essential part of software development and sets up strong concepts for great products. Seamless UX and slick UI design are key parts of an overall product design strategy. Getting professional guidance on product design can mean the difference between a mediocre app and tools your users will love.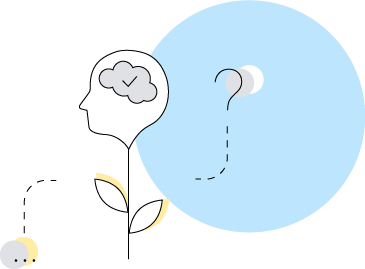 Product Design Benefits
Not only does product design validate an idea, but it also sets clear priorities and creates a plan for further development. Many product design companies fall short on technical expertise. Not Applandeo. Equipped with a sound goal and a clear backlog we can also take the designs and start building the app as well. Design and development goes much more smoothly, saving you time and resources.

Find us on Clutch
Don't just take our word for it; take a look at our profile on the world's largest B2B reviews site, Clutch, to see what others are saying about us and how we work. Our attention to detail and highly effective project management have ensured our partners' business success and happy clients.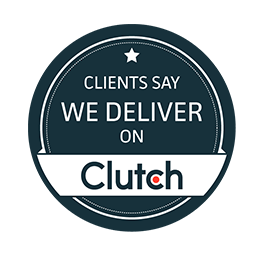 FAQ
01
What are the stages of product design?
We get to learn more about our client expectations and the current product vision, its users, and competitors.
We start defining precise requirements that work for both sides.
We research the market and similar products.
We create wireframes that cover all functionalities and go along with the best UX practice.
We present the wireframes to the client to validate the idea, get feedback and, if needed, make necessary amendments.
Once this part gets finalized, the interface design stage begins. We create graphic elements and the 'look and feel' that matches the product's brand and enhance its usability. We present it to our client.
If the design concept meets preferences, we export graphic elements for development and share it either with our client directly or our developers – if the implementation is done in-house.
02
What does product design cost depend on?
The fee depends on the project's complexity level and the time the designer spends on the project. This may include the following areas: wireframes creation, interface design, design changes/ follow up consultations.
03
How much time does it take to deliver the first conceptual sketch of the product?
That depends on the scope of a product and the required design work range. The best way to estimate the time needed for such a sketch is by dropping us a message via our website contact form. Shortly after the submission, we will take a look at the client's needs and estimate the time required to create first drafts for the client.
04
What kind of input from the client's side is needed before designing the product?
At first, we settle precise requirements that must be agreed upon by both sides. The information package our designers need includes the client's vision of the product, what problems the product addresses, and the expected set of functionalities it should have. It is also crucial to have some insight into the product's final users and usage scenarios, on which devices the product will be used, and if competitive solutions exist. Finally, we need to know the expected time window for each project phase and the allocated budget for the design.
05
As a client can I participate in each stage of a product design development?
Of course. We are transparent across all stages of the design process. To keep our clients up to date, we offer weekly and monthly work progress reports, as well as access to our Jira spaces, where you may observe the progress and share comments. We also set daily or weekly calls to discuss wireframes or designs, or just have a regular chat and make sure we are all on the same page.
06
Do you offer workshops with the client as a design process starter?
Yes, we do. We run it either at the clients or our headquarters. By kicking off the project this way, we gain the best understanding of client needs and the vision of the product that we can further transform into the relevant design. Workshops formats and their duration are always crafted to fit our clients' specific needs.
Interested in other
services?
Let's chat!

Hi, I'm Marcin, COO of Applandeo
Are you looking for a tech partner? Searching for a new job? Or do you simply have any feedback that you'd like to share with our team? Whatever brings you to us, we'll do our best to help you. Don't hesitate and drop us a message!
Drop a message