Magicline. The Sport Alliance Company
Germany's largest cloud-based management software for gyms, studios and sports facilities.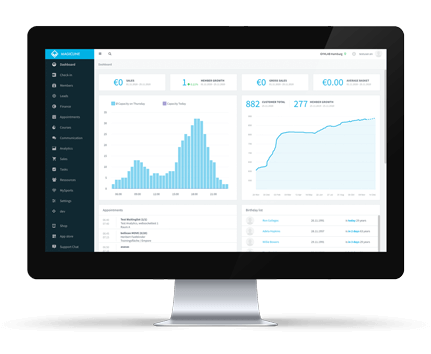 The Client
Magicline is a member of the Sport Alliance Group, a leader in providing IT solutions for Europe's fitness industry. For many years the Sport Alliance Group has successfully helped fitness clubs to digitize business processes. Their client portfolio ranges from large fitness networks to smaller facilities. The dedicated solution provided by Magicline is a management software for gyms and sports facilities that covers the following areas:
User management 

Payment management 

Contract servicing 

Invoicing 

Monitoring and supporting training programs 

Class schedule and availability of trainers 

A plan for the availability of space in the gym 

Managing supplies to the gym (equipment, supplements, etc.) 

Customer flow monitoring 

Analytics and statistics
Name
Magicline
From
Germany

The Challenge
The Magicline team was planning the implementation of their dedicated digital platform in the Sport Alliance Group network. They were expanding both the back-end and front-end teams to meet the time requirements and successfully deliver the project. The optimal solution to grow the teams was to find a trusted technology partner with engineers specialized in React and Java and experienced working on complex IT systems of high data throughput. That is where the cooperation with Applandelo started.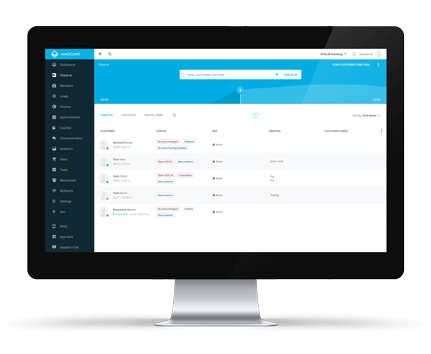 How we did it
We built two complete teams, the back-end and the front-end one, within five weeks. Our technical teams, together with the Magicline engineers, worked on selected modules of the platform, supporting various divisions:
The Payment APIs & Cash Register
Creating a third party Payment API integrations and cash register, which gives clients possibilities to collect and maintain payment flow in a different manner – digital and cash.
Booking & Training
Building end-users' applications, such as NoxWeb and NoxApp, that enable users to sign up for classes, make payments and edit their data. The fitness studios could also publish news and send notifications.
Employees & Studio
Building 'Customer Care', a tool dedicated to coaches and staff to better monitor customers' situation at the gym or fitness studio. The app was built from scratch.
Leads & Sales 
Focusing on sales functionalities and acquiring new customers. The project included creating the sales tool, the additional app, to sell tickets on the spot at the gym or the fitness studio.
Communication & relation 
Developing the platform's modules that served the legal representation associated matters and the proper data processes.
The best way to describe Applandeo is that they are terrific people with a professional approach and commitment to the project. They helped us create a dedicated team for both frontend and backend projects while providing substantive support in building IT solutions. Their well-developed agile culture and communication level are their strongest values and have made our collaboration smooth with a great atmosphere.
Kjeld Peters
CTO at Sport Alliance

Technology stack:
Backend

Java

Spring 

Hibernate 

Postgre 

Rabbitmq 

AWS

Frontend

Find us on Clutch
Don't just take our word for it; take a look at our profile on the world's largest B2B reviews site, Clutch, to see what others are saying about us and how we work. Our attention to detail and highly effective project management have ensured our partners' business success and happy clients.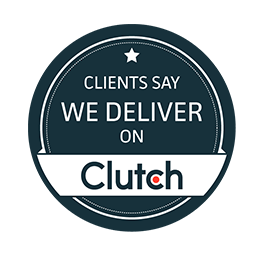 Let's chat!

Hi, I'm Marcin, COO of Applandeo
Are you looking for a tech partner? Searching for a new job? Or do you simply have any feedback that you'd like to share with our team? Whatever brings you to us, we'll do our best to help you. Don't hesitate and drop us a message!
Drop a message