Application Consulting
Both mobile and web apps are powerful tools to boost business performance. They improve clients' experience, making the services available at their fingertips. Besides, there are other benefits like improved cost-effectiveness, security, user behavior tracking. But such software solutions should be designed with great care to be efficient. Here is where an app consulting company comes in.
Services

we provide
Idea validation
You have an idea and wonder how to make it come true? We'll study your project or your suggestions to come up with an optimal solution. Our mission is to help businesses find the right technology for their business vision.
Defining opportunities
We believe that application development consulting is more than giving some piece of advice. We co-create the software. Our team guides the client in the right direction, pointing out new functionalities and attractive features.
Application deployment consulting
Even when the coding is over there is a lot of work to do. We can help the clients launch the app and upload it to the store. Our team can also provide you with cloud application consulting.
Performance audit
We can scrutinize the performance of an application, spot weaknesses, and suggest appropriate ways to fix them. It might be implementing new components or tools, operating in the cloud, rewriting the code, etc.
Testing apps
If your app has already been deployed – we can help to make it better. Our team of experts can review it and draw the optimization plan. Thus, your business can rip more value from the new technologies.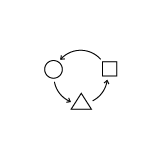 Technology migration consulting
Changing operating environments may be a necessary step to improve efficiency, reduce infrastructure costs, or both. But this process can be tricky and may even damage the application's performance. We will advise you, how to make such a transition as smooth as possible.
Spring
Hibernate
MySQL
PostgreSQL
Redis
Elasticsearch
MongoDB
RabbitMQ
Kafka
WebSocket
GraphQL
NestJS
HTML5
CSS3
Node.js
JavaScript
TypeScript
React
Angular
.NET
Progressive Web Apps
Java
Java
Android
Kotlin
iOS
Swift
Flutter
Dart
Xamarin
C#
Amazon Web Services
MySQL
PostgreSQL
Kubernetes
Azure
HTML5
CSS3
Node.js
JavaScript
TypeScript
React
Angular
.NET
Progressive Web Apps
Java
Android
Kotlin
iOS
Swift
Flutter
Dart
Xamarin
C#
Kubernetes
Azure
Looking for a reliable technology partner to build an app for your business?
Just fill in the form after clicking the 'Drop a message' button below or the Contact button in the main menu. We are experts in mobile app development and custom web application development. We've already used our skills and experience to implement numerous commercially successful projects. Our team will help you to build the best software possible.
Our Approach to App Consulting
Our clients always come first. We listen to the customers while being honest and straight-forward. Building smooth communication is an essential part of each project at Applandeo. Our main goal is to work hand-in-hand to get the best results. We strive to be not just a technology provider but a technology partner.
Holistic thinking. The success in app development doesn't lie with the coding alone. We are convinced that business applications consulting encompasses an entire app ecosystem. We can consult you on:
business analysis of the project;
creating an MVP;
app security;
legal issues, GDP in the EU area;
app positioning in the online stores;
creating a landing page.
Agility. Web and mobile app consulting should always account for changing circumstances. The markets are evolving fast, and software solutions should be flexible enough. We will advise you on how to produce the app, anticipating users' needs.
Industry focus. Specific industries might require custom strategies and technologies to solve their problems. Our clients operate in different areas: healthcare, logistics, new media, management, finance. We will tailor our web and mobile application consulting services to your needs.
Cutting-edge tech. Technologies are constantly evolving, and your app development should be armed with the latest tools to be at its best. We continually monitor new trends, and our web and mobile app development consulting will provide you with the latest innovations. Our team of web developers has experience in working with such technologies as Angular, React, Node.js, C#, Java. Our mobile app expertise includes not only Android and iOS development but also Xamarin and Flutter.

Find us on Clutch
Don't just take our word for it; take a look at our profile on the world's largest B2B reviews site, Clutch, to see what others are saying about us and how we work. Our attention to detail and highly effective project management have ensured our partners' business success and happy clients.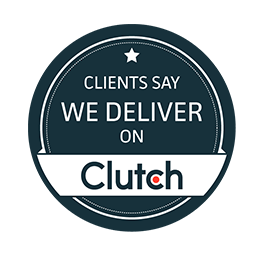 Interested in other
services?
Let's chat!

Hi, I'm Marcin, COO of Applandeo
Are you looking for a tech partner? Searching for a new job? Or do you simply have any feedback that you'd like to share with our team? Whatever brings you to us, we'll do our best to help you. Don't hesitate and drop us a message!
Drop a message