Shoring Up Tracking Accuracy to 99% with a New Scanner App
See how we helped a deferred shipping leader improve tracking accuracy and reduce costs with robust mobile app.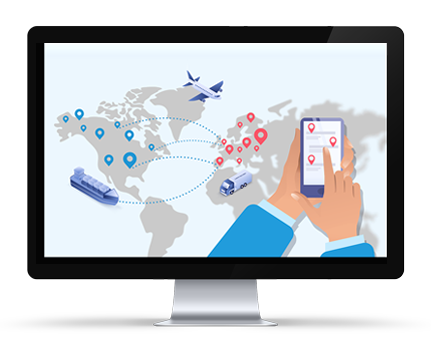 Revolutionizing Parcel Tracking
Customers want transparency in their shipments and to be able to track where their items are. While the company used the former parcel tracking system, all the parcels were scanned in, but information often didn't make it into a database. Accuracy fell to 75% meaning customer service representatives had to manually search for and update records when customers needed to know where their packages were. 
With the new scanner app, scan accuracy rose to 99%, saving countless hours and resources. Now data transfers seamlessly between the scanning devices and the central tracking system so the company and customers alike can have more transparency and autonomy in tracking.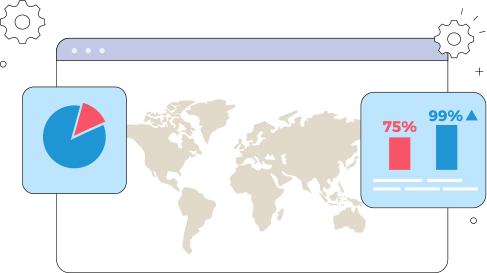 Project background
Our client operates as a global deferred shipping logistics firm, focused on cost-effective U.S. to Asia and Europe package deliveries.
Their mission involves linking commerce through reliable, economical global transportation, facilitated by their streamlined app.
They utilize deferred shipping to consolidate packages until they fill a shipping container, and it's cost-effective, catering to U.S. customers aiming to send items overseas affordably. Accurate parcel tracking is crucial, providing peace of mind and reducing manual tracking costs.
Since 2020, Applandeo has partnered with the client to implement modular systems for international expansion and enhanced logistics through digitalization. We've helped them maintain a competitive edge and enhance their APIs for expanding their global network.
This included developing the Scanner App to streamline package management and improve the accuracy of the tracking system. Despite its seemingly modest role, thescanner app's functionality has made a significant impact on the client's business operations. 
Name
Global deferred shipping logistics firm
From
United States
The challenges of international shipping
Efficient package flow management is crucial for successful international shipping. That involves tracking parcels from warehouse to delivery and providing real-time updates to customers. However, challenges arise in coordinating this flow through warehouses and ports.
A significant obstacle is technology obsolescence and compatibility. That involves using scanning hardware and software to monitor packages during shipping. As distribution centers and scanned items increase, so do maintenance costs for hardware. New software often doesn't sync with old hardware, leading to constant troubleshooting.
Due to tech obsolescence and compatibility issues, the client needed help with package flow through their warehouse. They used hardware and software for tracking, but maintaining it wasn't easy, and data often didn't sync between hardware and the API.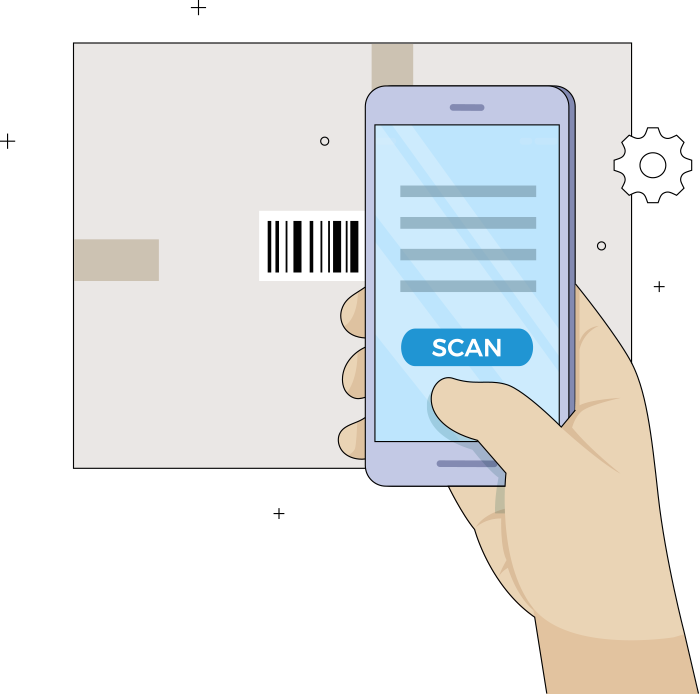 Benefits of our custom development
Applandeo aided the client in creating a web app that brought unmatched flexibility and precision. This enabled them to combine more affordable devices with proprietary hardware running on the Android OS, allowing the agents to access the web app on their Android phones smoothly.
How it works:
When a customer drops off a package with their client's partners, their agents input data into their system to gather vital information. At every stage—shop, warehouse, port, and final delivery—an agent scans the parcel, providing real-time updates. This gives customers ongoing visibility into their package's location. Crucial to this process is a strong app that efficiently handles and accurately records all incoming data.
If you're grappling with similar challenges, don't hesitate – reach out to us now! Our team of experts is ready to assist and dive into the specifics of your project.

Find us on Clutch
Don't just take our word for it; take a look at our profile on the world's largest B2B reviews site, Clutch, to see what others are saying about us and how we work. Our attention to detail and highly effective project management have ensured our partners' business success and happy clients.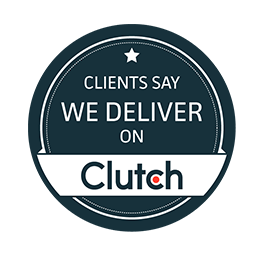 Let's chat!

Hi, I'm Marcin, COO of Applandeo
Are you looking for a tech partner? Searching for a new job? Or do you simply have any feedback that you'd like to share with our team? Whatever brings you to us, we'll do our best to help you. Don't hesitate and drop us a message!
Drop a message