Angular Development Company
Angular is a powerful front-end web development framework from Google. It's an open-source library that comes with built-in best practices and tools to make building complex, data-rich web applications easier.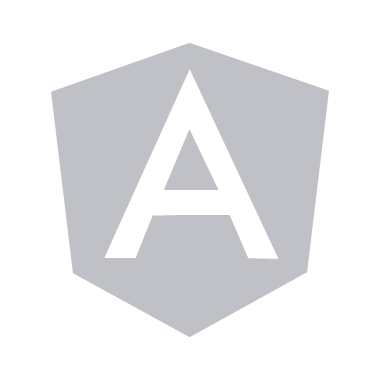 Angular

Development Services We Offer
Custom Angular Application Development
Create powerful Angular apps that fit your unique business challenges. We'll get acquainted with your business needs and work together to build a custom app.
UI/UX Consulting and Implementation
Angular simplifies UI/UX and makes it easy to create clean, minimal layouts. We'll advise you on the user interface design and good user experience to ensure your app will keep users engaged.
Top-quality Code
Our Angular developers have years of experience creating Angular applications for clients in a variety of industries. This deep knowledge translates into excellent craftsmanship in writing code in Angular.
Consistent and Scalable Apps
Angular apps are far more scalable than previous frameworks. You can easily scale up your operation as your business grows.
Highly Loaded Apps
Angular's modular design allows apps to load all modules at once, or only what a user needs to see in the current view. That enables large-scale apps to run much faster, meaning a better UX for end-users. Self-contained code modules also make it far easier for developers to maintain.
Advantages of Angular Development for Your Business
Angular is a JavaScript front-end web application framework most commonly used for single-page applications. With Angular, web developers can write client-side code in HTML as well as additional JavaScript along with TypeScript, CSS, and other technologies. It's open-source and completely free — with a generous community offering support on all fronts. This means that it can help cut down on development hours as well as maintenance costs. Your development team can work more efficiently and be more productive with this modern framework.
 In addition, Angular apps are:
Accessible: Angular apps can work on a variety of devices so you'll neither alienate your users nor waste resources on building separate compatible apps
Flexible: The framework is highly versatile, allowing developers to quickly design apps to fit any business requirement 
Scalable: Along with flexibility and accessibility, Angular can easily be scaled up as your business needs expand
Open-source and active support: One of the main benefits of Angular is the active community of developers behind it. This allows developers to reach out to solve issues that come up, saving you time and resources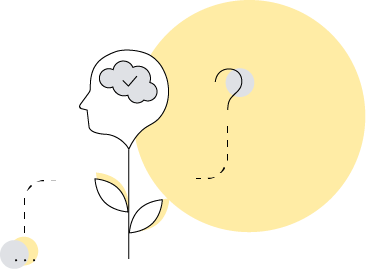 Angular Development Solutions We Offer
Our Angular developers will work with you to design and create a custom application for your business. We have years of experience building Angular apps for industry-leading companies. Angular emphasizes good UX, fast load times and better search engine optimization qualities so it's a great way to modernize an existing app or create a new one. Its modular design means Angular code runs smoother and is more responsive than older frameworks, meaning it will be a better experience for your users and will be easier to rank on search engines.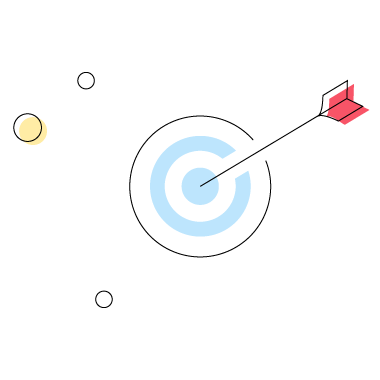 Benefits of Working With Us
Applandeo is a custom Angular development company with years of experience in developing Angular apps. Our commitment to the highest-quality code is part of what sets us apart.
Our developers learn the ins and outs of your business and can advise on the best technical solutions to your unique challenges. Your success is vital to us and we make it a priority to learn and grow with you.
Communication with the team is quick and seamless so you'll get exactly what you expect and more.
We're based in Kraków, Poland, one of the top cities in the world for outsourced software development. A deep pool of talented, highly-educated developers ensures you get affordable, high-quality software.
When it comes to Angular development, we pride ourselves on creating apps that help our client's products and services achieve their goals and grow.

Find us on Clutch
Don't just take our word for it; take a look at our profile on the world's largest B2B reviews site, Clutch, to see what others are saying about us and how we work. Our attention to detail and highly effective project management have ensured our partners' business success and happy clients.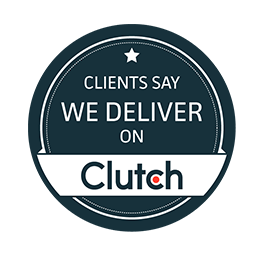 FAQ
01
What are the key benefits of using Angular for my business?
Angular apps deliver excellent UX and responsive design and are much less resource-intensive as previous frameworks.
02
What are some of the features of the Angular framework?
It's a modular environment that allows developers to reuse code and build features quickly with simple templates. It's also simple to maintain due to its modules and components.
These apps also load faster, making these apps pleasant to use. You'll also have a wide variety of third-party integrations.
03
What are the challenges faced in Angular development?
Delivering an SEO-friendly application, due to the nature of SPAs made with Angular. To overcome this problem and to improve in search engine indexing we have to make use of server-side rendering in the form of Angular Universal.
Interested in other
services?
Let's chat!

Hi, I'm Marcin, COO of Applandeo
Are you looking for a tech partner? Searching for a new job? Or do you simply have any feedback that you'd like to share with our team? Whatever brings you to us, we'll do our best to help you. Don't hesitate and drop us a message!
Drop a message